Taekwondo is one of the most beautiful and effective martial arts in the world. It has become popular because anyone can benefit from its training; regardless of age, gender, or size.
Taekwondo is also an activity in which parents can participate with their children, serving to strengthen family bonds.
Ed Haponik — 5 star
There are so many "McDojos" out there that teach a standardized curriculum in a standardized way, treating their students like interchangeable cogs whose sole function is to keep the lights on. Golden Eagle IS NOT one of them.
Since joining Golden Eagle, we have been so impressed by the quality of the instruction offered by Master Kang and Chris, but even more so by their willingness to meet the students where they are and work with them at their pace. They are strict, but also fair, warm and genuine, and they understand that courtesy and self-discipline are as important as technique. You can tell that they care about tae kwon do, and also about their students. They are not just training "fighters" or "champions", or even "black belts". They are training good people, and you will not find better than that.
Jeffrey White — 5 star
My sons went to ATA for over a year and essentially learned nothing. They have been with Golden Eagle for a little over two weeks and have already learned ten times more! Master Kang is amazing. Golden Eagle taekwondo is absolutely amazing. Our sons have excelled at Master Kangs dojo. To all parents in Huntersville who are considering martial arts for their kids, I would only recommend Golden Eagle Taekwondo.
Kevin Stamets — 5 star
Master Kang and Mr. Chris are both excellent instructors. Master Kang teaches traditional, competitive Tae Kwon Do and does so with an encouraging yet perfecting style. He wants his students to learn the art and know it well. I have learned under other masters at other schools where you learn standard TKD skills, but what makes Master Kang's school different is his focus on sparring techniques, strategies, and conditioning. If you're looking for a great workout, this is it. In addition to a great workout, you will learn self-defense at the same time. The school facility is very nice too. It's a large school facility that's very clean and professional. Large windows on both sides let in lots of natural light to brighten the main room. My son and I have enjoyed learning under Master Kang and Mr. Chris for almost two years and now my daughter has joined us as well. I appreciate Master Kang's teaching of his philosophy on fighting with the younger students that their skill in TKD is not to fight, but only defend themselves in real life situations. However, he also teaches a high caliber of competitive sparring. I highly recommend Golden Eagle Tae Kwon Do for anyone looking to get into shape, learn self-defense, learn competitive sparring, or spend quality time with their family while enjoying a great workout.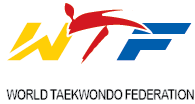 Instructor

Jacob Stamets

2nd Degree Black Belt
Instructor

Zach Stermon
2nd Degree Black Belt
Student Assistant
Cameron Boes

2nd Degree Black Belt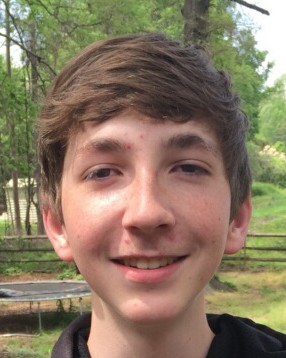 Instructor
Amanda Stermon

2nd Degree Black Belt
Instructor

Megan Stermon

2nd Degree Black Belt
Instructor

Mckenna Crummey

2nd Degree Black Belt
Student Assistant
Ethan Jung

2nd Degree Black Belt